Discover 10 features Samsung Galaxy S7 have and iPhone 6s doesn't have
Unveileved last week-end at MWC 2016, Samsung Galaxy S7 and S7 Edge were the worst-kept secret of the beginning of the year. New flagships of the South Korean giant bring strong refinement to a proven design. Better autonomy, Faster with a promise of awesome performances and Stronger with waterproofing. Apple could have some issues with that new concurrent to its iPhone 6s. In this article, we're going to list 10 features Samsung Galaxy S7 family has and iPhone 6s doesn't have.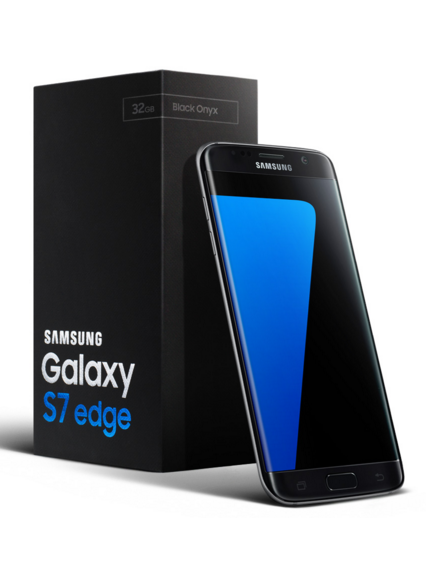 Bigger Batteries
Galaxy S7 and S7 Edge have respectively 3000 mAh and 3600 mAh batteries whereas iPhone 6s has only a 1715 mAh battery.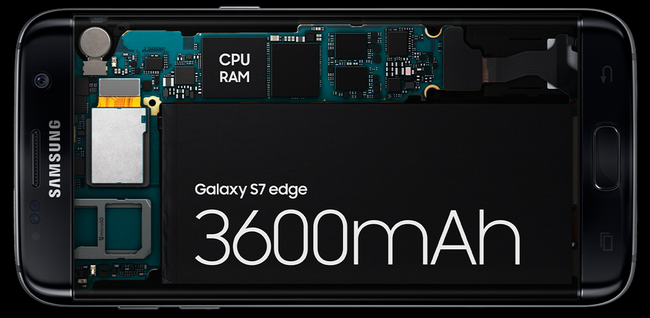 Faster Charging
Samsung has unveiled a fast-charging battery technology for the Galaxy S7 that can be enabled or disabled depending on user prefs. iPhone 6s doesn't have.
Wireless Charging
New iPhones don't have native wireless charging features but S7 and S7 Edge have. Fast charging is also available with wireless charging.
High Resolution AMOLED displays
S7 and S7 Edge feature 2560 x 1440 Super AMOLED displays that outclass largely iPhone 6s and iPhone 6s Plus when image clarity counts. Indeed, they use IPS LCD technology for their screens.
Always-on Display
Thanks to AMOLED display of S7 and S7 Edge, Samsung can offer Always-on display feature. Indeed, AMOLED display lets turn on only select pixels on the screen to offer users key info by limiting battery usage.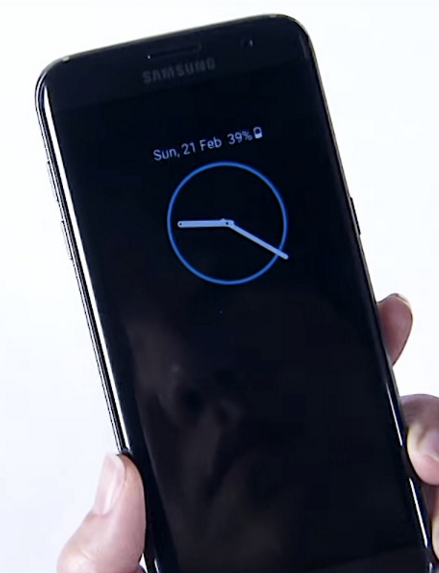 Better Camera in Low-Light conditions
S7 and S7 Edge have a camera aperture at f/1.7 whereas iPhone 6s is as f/2.2. It should help Samsung flagships to produce better low-light conditions pictures.
MicroSD Expansion Slot
As wished by a lof of users, Galaxy S7 has expandable memory with an MicroSD slot. iPhones won't have this feature.
Double RAM
Samsung has packed its new Galaxy S7 flagships with an impressive 4 GB of RAM which should help them to deliver better performance than Galaxy S6 flagships. iPhone 6s has only 2 GB of RAM.
Water and Dust resistance
With its IP68 rating, Galaxy S7 flagships are water-resistant and dust-proof. New iPhones have a better resistance to water but they don't have IP68 rating.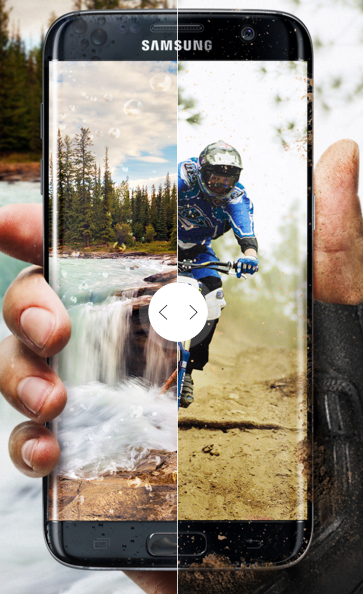 Virtual Reality
Last but not the least, Samsung is largely ahead of Apple in VR area. Samsung has a strong focus in VR and offers a Gear VR if you pre-order a Galaxy S7. Whereas Apple has shown some interests in the VR space, no announcements have been made in this area for the moment.