Samsung has revealed the reasons the Galaxy Note 7 caught fire
During a dedicated press conference, Samsung has announced its findings in the Galaxy Note 7 investigations.The official results of the investigations show the phone's battery was to blame. It was expected since the recalls in September and October.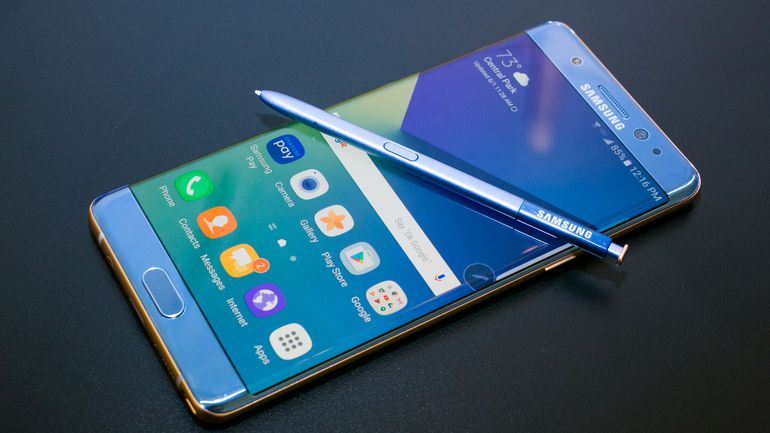 To find the cause of the Galaxy Note7 incidents, Samsung examined every aspect of the Galaxy Note7, including hardware, software and related processes over the past several months.
The company compiled 200,000 phones and 30,000 separate batteries, employing 700 people dedicated to the cause, and found that neither the phone's fast charging feature, nor its waterproofing, had any correlation to the likelihood of conflagration.
According to DJ Koh, Samsung's president of mobile, the incidents were caused by the battery cell and no outlying piece of hardware and software. He said : "We provided the target for the battery specifications for the innovative Note7, and we are taking responsibility for our failure to ultimately identify and verify the issues arising out of battery design and manufacturing process prior to the launch of the Note7".
The batteries built by Samsung SDI, referred to as Battery A, had a defect in the top right of the lithium ion grouping, and in some cells, caused fire through repeated charge and discharge. The batteries from Amperex, the Hong Kong-based facility that built the batteries for the second group of Note 7s, referred to as Battery B, had a defect in the top left portion of the cell that caused short circuits in a small number of units.
For the future, Samsung worked with a number of independent organizations, including UL, Exponent, and TUV Rheinland, to build an eight-step battery safety check that will be implemented throughout the company's manufacturing processes in the future in order to prevent any such problems from happening again.
Look at this video to discover what happened to the Galaxy Note 7 :