Transform your Android smartphone into a Real Xylophone !
Since its apparition, smartphones are become essential in the life of users. Smartphones and even tablets let users to make a lot of tasks each day. Users are really addict. Amongst the large number of use cases possibles for smartphones and tablets, entertainment and games take a big part. Thus, it's now possible to use his smartphone or his tablet to entertain his kids by learning them to play music. Considering that fact, what's better than a digital version of the Xylophone to learn music to your kids on a smartphone or a tablet ? The Xylophone is a simple and colorful music instrument that is very enjoyed by kids and adults.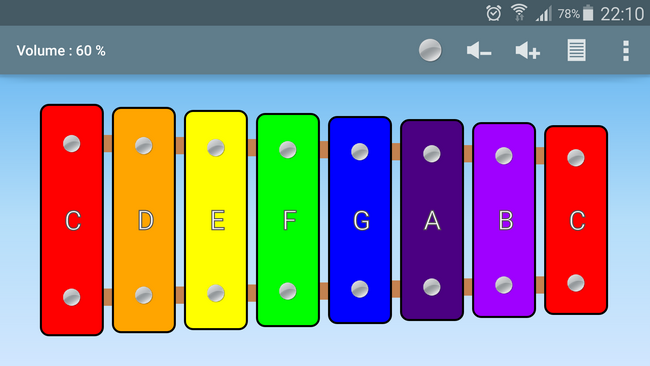 Freely available on Google Play Store here : https://play.google.com/store/apps/details?id=com.ssaurel.xylophone , the Real Xylophone for Kids will let you to play real Xylophone music on smartphones and tablets. The application has been designed to offer an High Definition Sound with low latency to let all users to listen the real sound of Xylophone. A recording mode is also offered to let users to save their best creations before sharing them with their friends or on social networks for example.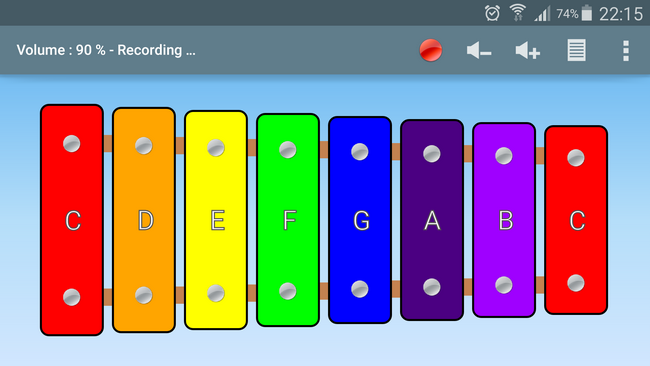 With its colorful interface, the Real Xylophone for Kids will be the best entertainment for kids and adults. Even better, it will let to adults to discover music basics with their kids. The effect is guaranted ! Don't hesitate to give it a try and send your feedbacks to the developer : sylvain.saurel@gmail.com
You can also enjoy a Youtube demo video of Real Xylophone for Kids :