Samsung Galaxy S7 and S7 Edge : What's new ?
Samsung has announced Galaxy S7 and S7 Edge yesterday at its Galaxy Unpacked event in Barcelona just before official launch of Mobile World Congress 2016. Rather a revolution, these new flagships bring refinement to a proven design with a slogan that could be : "Better, Faster, Stronger". Indeed, S7 and S7 Edge have better battery, faster performances and are waterproof. But beyond these highlights, let's compare these 2016 flagships with their predecessors :
Galaxy S6 vs Galaxy S7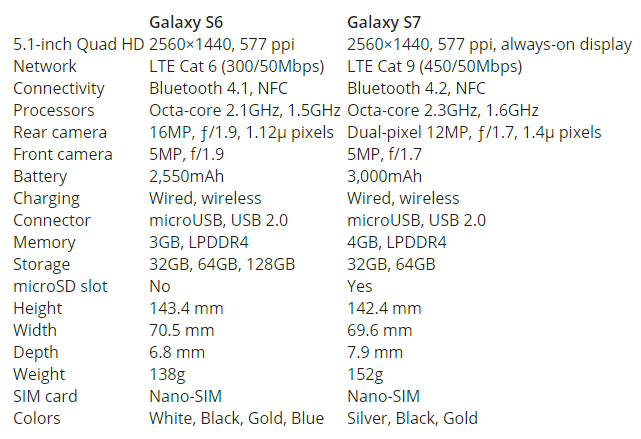 Galaxy S6 Edge vs Galaxy S7 Edge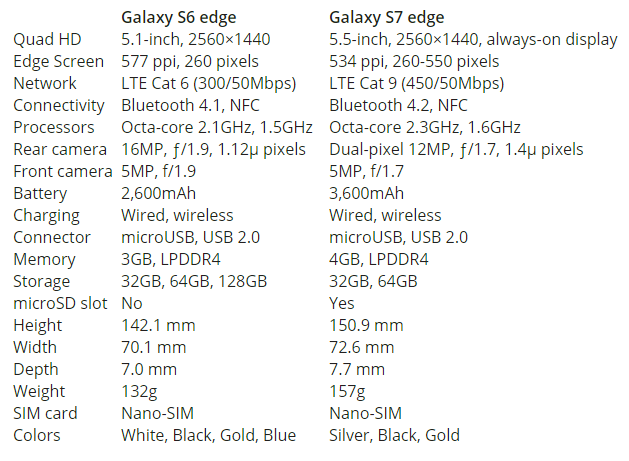 As you can see, S7 has more power and new features but is a slightly thicker and heavier than predecessor S6. For S7 Edge, it's the same rule, but with a bigger screen. Is that sufficient to change your Android device ? Let's us know in comments.
In photo, accesory to charge your S7 / S7 Edge by induction with fast charging feature.