Discover Google Pixel and Pixel XL, the smartphones made by Google
Google has just unveiled its first smartphones made by Google yesterday. Technically, they are made by HTC, but from a marketing perspective, they are all Google. So, they are running the latest Android version 7.1 Nougat. Furthermore, Google has also put some magic inside and will assume the client relation. Named Google Pixel and Google Pixel XL, both devices have flagship specifications. Discover and compare it in the following image :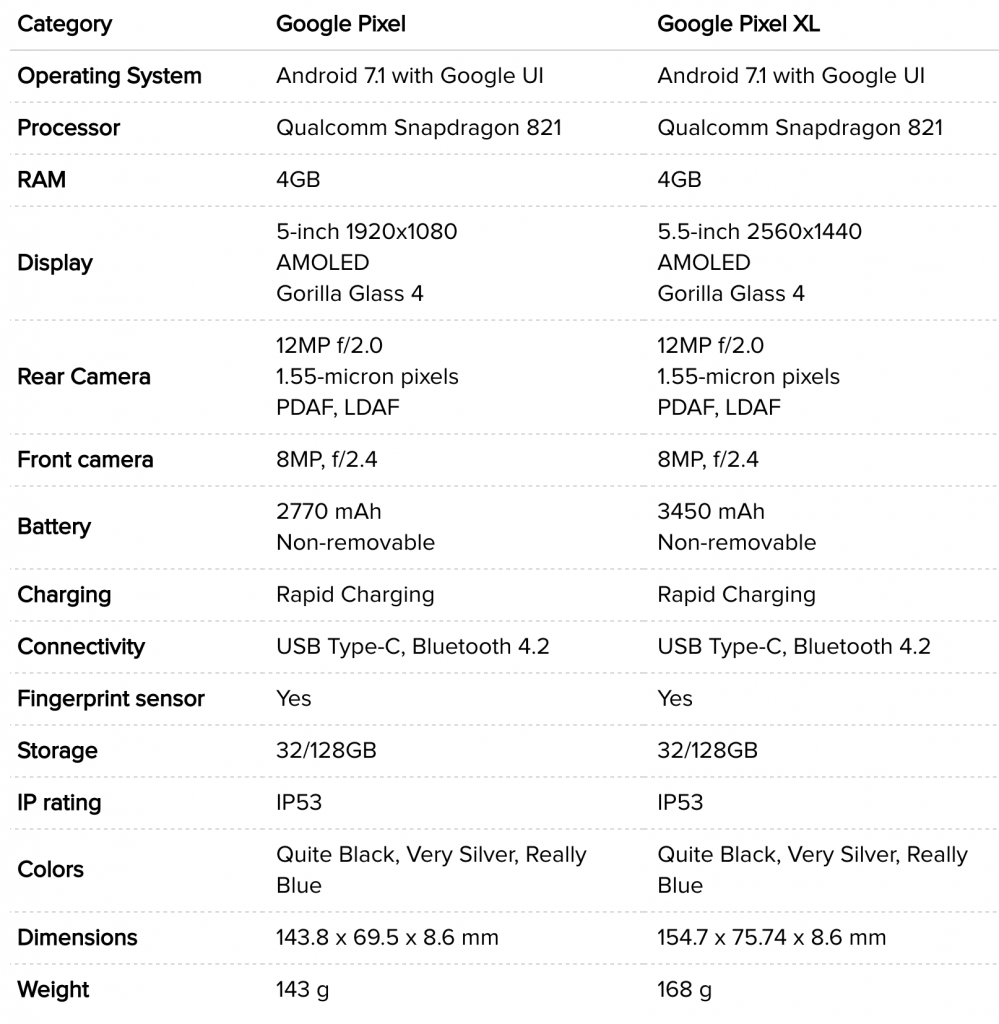 Google announces the highest rated smartphone for the Pixel and Pixel XL. Time will tell us if it's the truth. An other great feature is the integration of the new Google Assistant application. Google Assistant should let us to :
Get Answers
Manage everyday tasks
Be entertained
Manage photos
Keep tabs on travel
Google has also announced offering an unlimited storage in the cloud for all photos and videos of the Pixel and Pixel XL holders. Three colors are offered : blue, white and black. Like Samsung with its Galaxy S7 announced during MWC 2016, the Pixel and Pixel XL can be ideally completed by the new Virtual Reality handset announced by Google : the Daydream View.
A simple image of the Pixel will let you to understand that Google targets also iPhone holders with its new devices :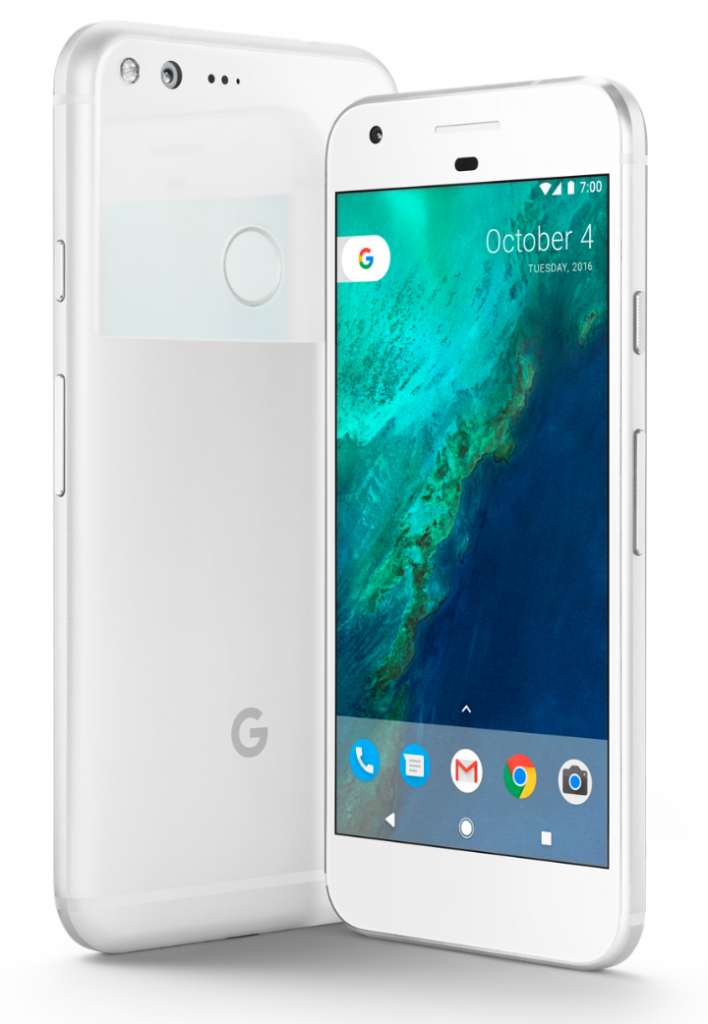 Besides, Google provides all the details to migrate from iPhone to the Pixel and Pixel XL. To make easier this migration, Google provides a Quick Switch Adapter to connect your iPhone to the Pixel and Pixel XL !
Are you convinced by those first devices made by Google ? Tell us in comments !