Be inspired and motivated on Android with My Quotes Book !
Smartphones and tablets let us to make a lot of common tasks each day. We use them to read news, know weather and forecasts, have fun with games or take photos. But, do you know that you can also use your Android device to be inspired and motivated daily ? Indeed, My Quotes Book, a free application, helps you to be inspired and motivated each day by offering you more than 1500 quotes of various famous personalities. My Quotes Book is freely available on Google Play Store : https://play.google.com/store/apps/details?id=com.ssaurel.myquotes .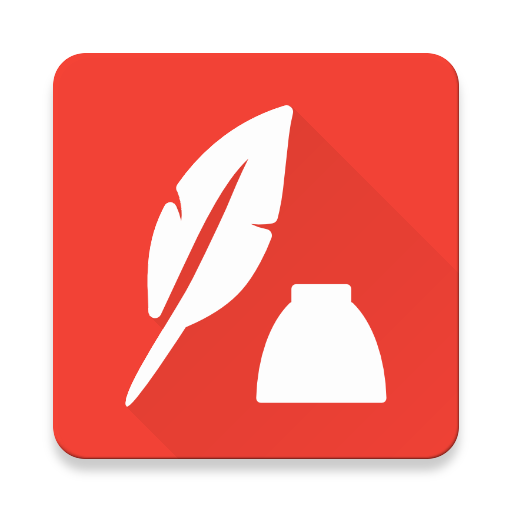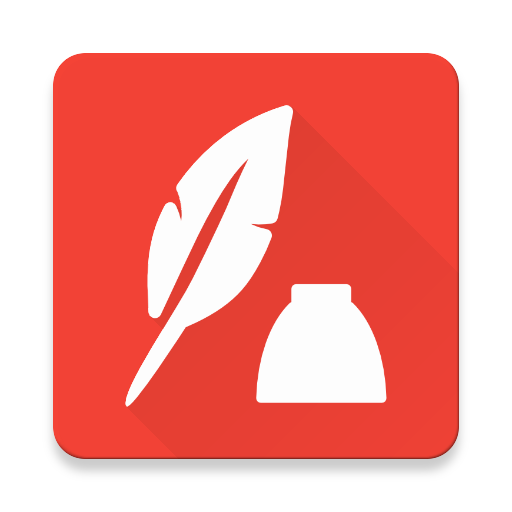 Coming with a fresh Material Design, My Quotes Book offers you quotes covering several topics :
Happiness
Inspirational
Life
Motivational
Positive
Success
Wisdom
Uncategorized
Quotes can be accessed by Authors or by Categories. You can also mark you favorites quotes and find them in a dedicated list. A sharing feature lets you to share you favorites quotes to your friends via email or social networks. My Quotes Book lets you to be notified each day with the quote to the day. A widget displaying the quote of the day is also available.
You can see My Quotes Book in action in this Youtube video :
Some screenshots to enjoy the Material Design of My Quotes Book :
* Main screen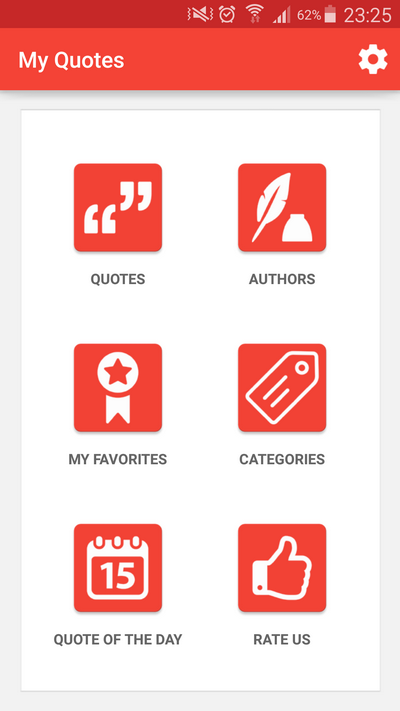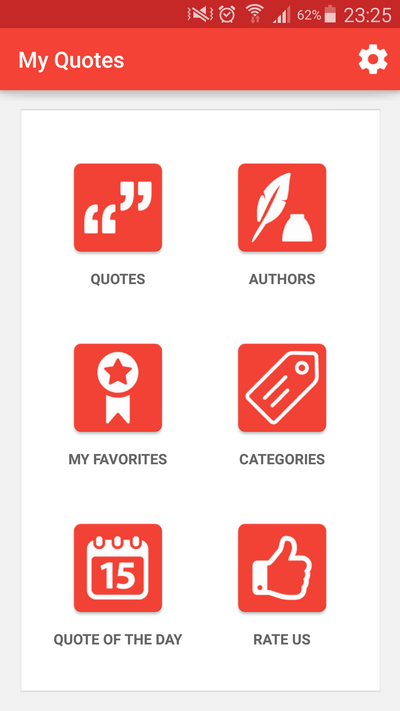 * Quotes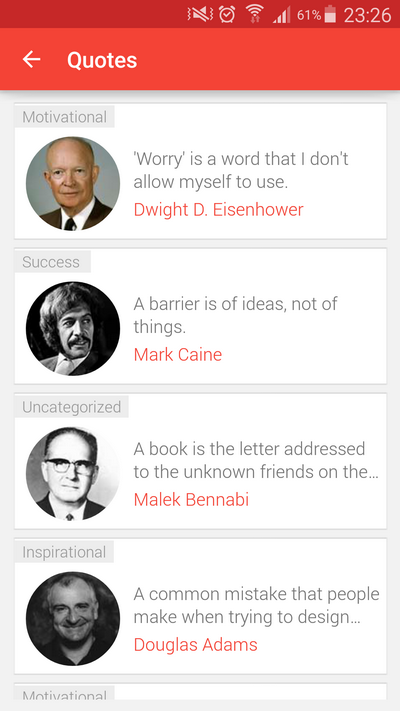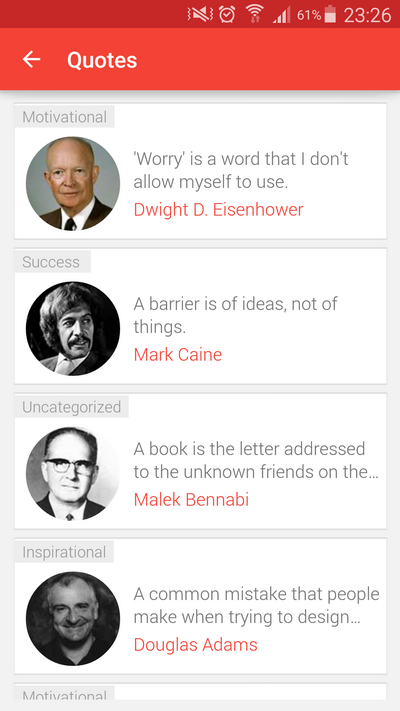 * Quote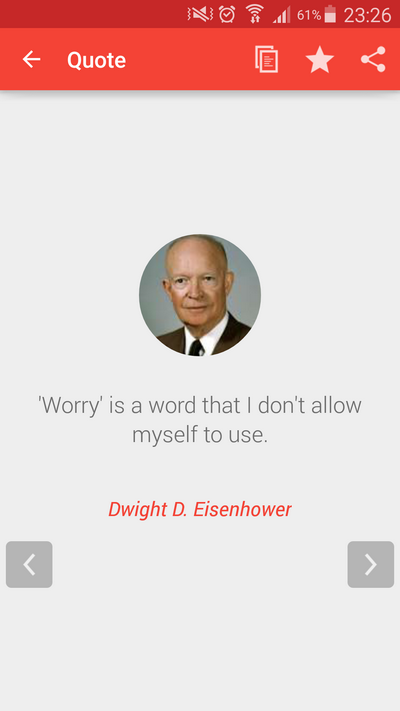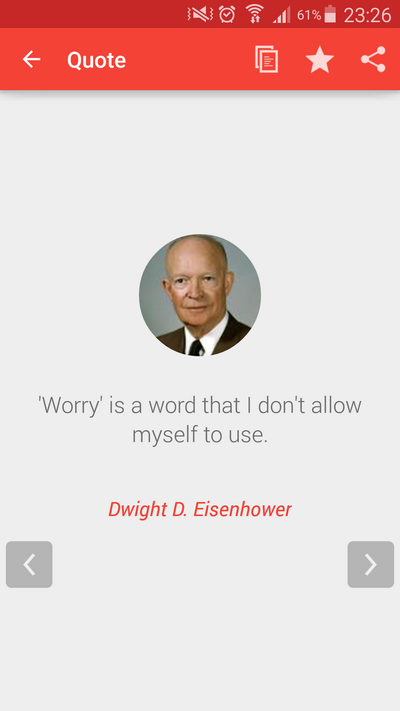 * Prefs screen to enable notification for Quote of the Day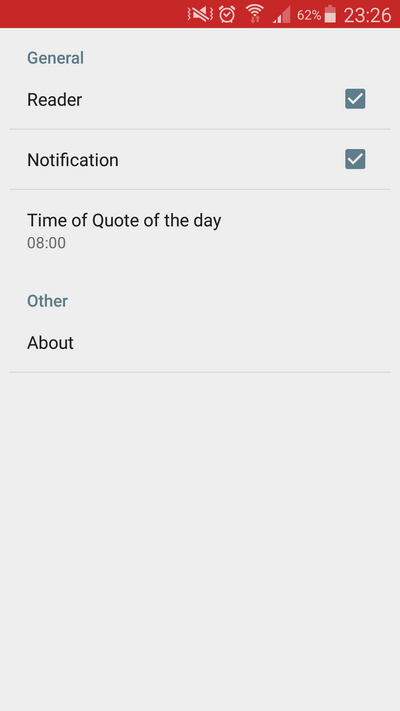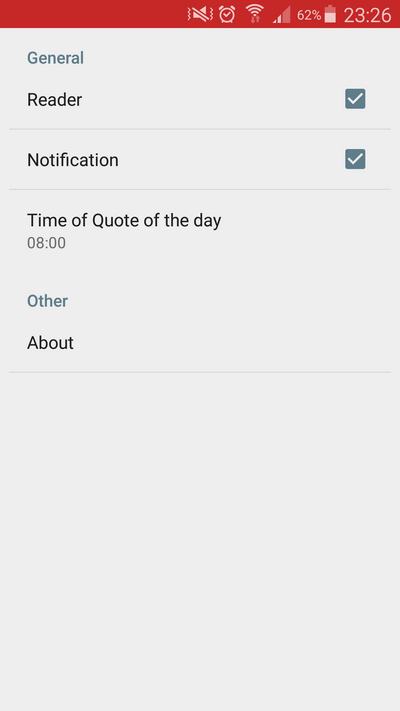 Give it a try and you will be inspired and motivated ! Don't hesitate to give feedbacks or ideas for new features to developer via email : sylvain.saurel@gmail.com