Samsung plans to launch a round-dial smartwatch at MWC
Samsung has been a precursor in smatwatch world with its Samsung Galaxy Gear. This smartwatch has a square face and now, it seems that round design, that is more classical for a watch, be the preferred display for users.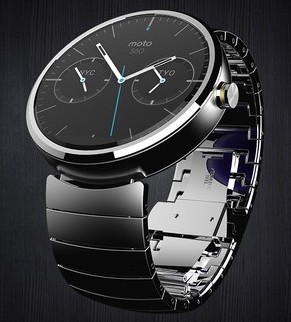 Thus, LG and Motorola who launched round dial have had a great success with. LG G Watch R (R for Round) and Motorola Moto 360 are certainly the best smartwatch you could buy actually but in this competition, Samsung has a word to say and surely arguments to regain space in this market segment.
CES 2015 has seen a lot of announces in smartwatches and wearables but Samsung is stayed quiet. Reason is simple. They plan big launch for Mobile World Congress (MWC) at Barcelona in one month and half.
According to Sammobile, Samsung plan to launch a round dial smartwatch called "SM-R720" with a codename "Orbis". Besides, sources say that this new smartwach will embed Tizen OS. It tends to confirm that Samsung want to reduce its dependency to Android like expected.
Competition in smartwatches world is just started and you can be sure that Samsung will be a huge competitor in 2015 !