Evolution of the iPhone through the Ages and what to expect for the iPhone 8
Just this once, we are going to talk about Apple iPhone on the SSaurel's Blog. The iPhone 8 is expected to be launched during the 2017 Fall and we expect some major improvements from the iPhone 7. To better understand the evolution of the iPhone through the Ages, look at this awesome infographic :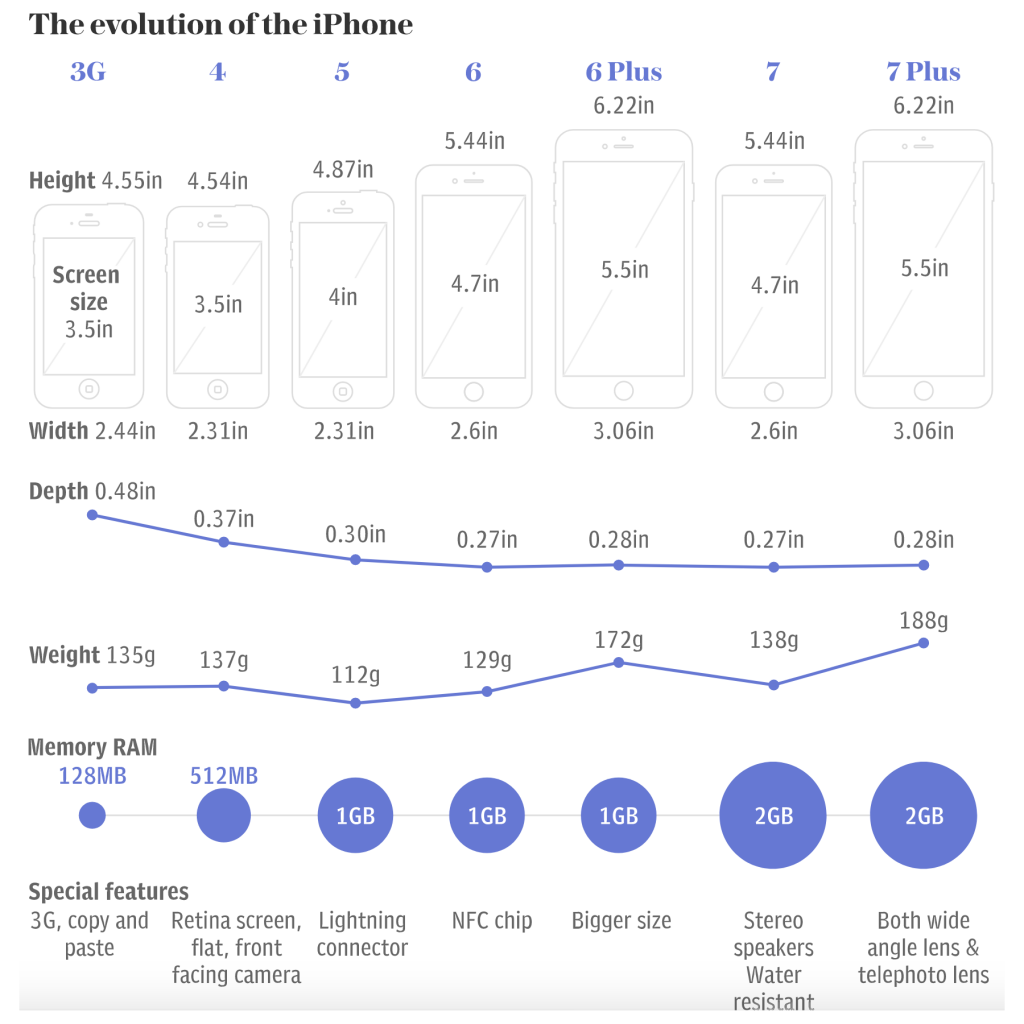 This infographic lets you to see that the iPhone has changed in height and width to equal screen size of Android concurrents like the Samsung Galaxy S7 or S8 for example.
We can also see that the Giga Bytes of RAM has been increased to reach 2 GB for the iPhone 7. Note that the iPhone 7 needs less RAM memory like the Samsung Galaxy S8 for example. However, like iOS is specifically optimized for the iPhone, it is simpler for Apple to offer a performant device with this amount of RAM.
Finally, we can note that each new iPhone has introduced some special features. From the Retina screen with the iPhone 4 to the Lightning connector with the iPhone 5 to arrive to a bigger size screen since the iPhone 6.
So, for the iPhone 8 what to expect ? The following video will offer you to discover the Top 8 Features we can expect for the iPhone 8 :
Let us know your thoughts about iPhone's evolution and the upcoming iPhone 8 in comments.