One year after, 2048 Puzzle is always so addictive !
2048 Puzzle game was one of the best casual game of 2014. Coming with a simple but addictive concept, 2048 has been a great buzz during 2014 spring. Whereas we are in 2015 summer, game was replaced at the top of the charts. However, it's still a simple and great challenge brain game.
2048 Puzzle was a web game made in HTML and Javascript and so, a lot of clone were published on the Google Play Store offering to users game embedded in a simple WebView. Result was a poor User Experience and unresponsiveness User Interface.
Fortunately, some developers have had the good idea to make an Android native version for 2048 puzzle game. Result is a simple and elegant 2048 puzzle game version with a powerful User Interface and so the best user experience. The game is freely available on Google Play Store :
https://play.google.com/store/apps/details?id=com.ssaurel.puzzle2048 .
Original design is always there like you can see :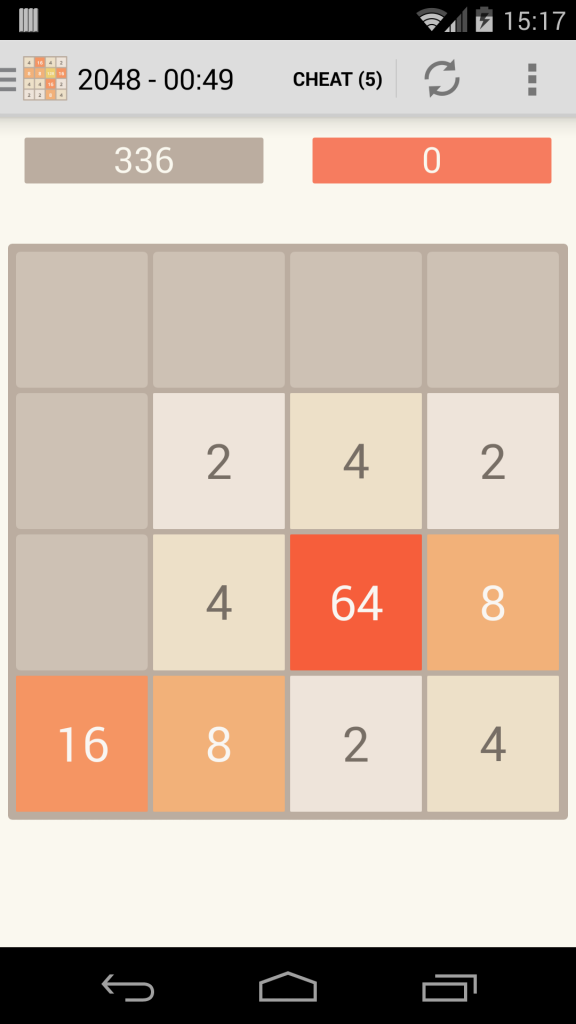 This Android specific version comes integrates Google Play Games inside to offer users Leaderboards and a lot of achievements to unlock. These features let users to challenge their friends and try to be the best 2048 puzzle game player of the World :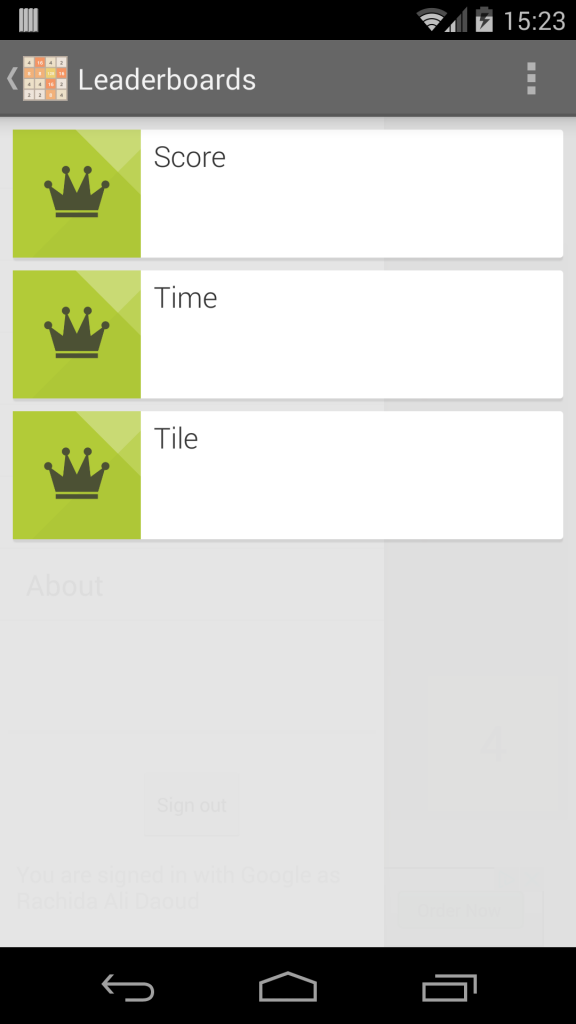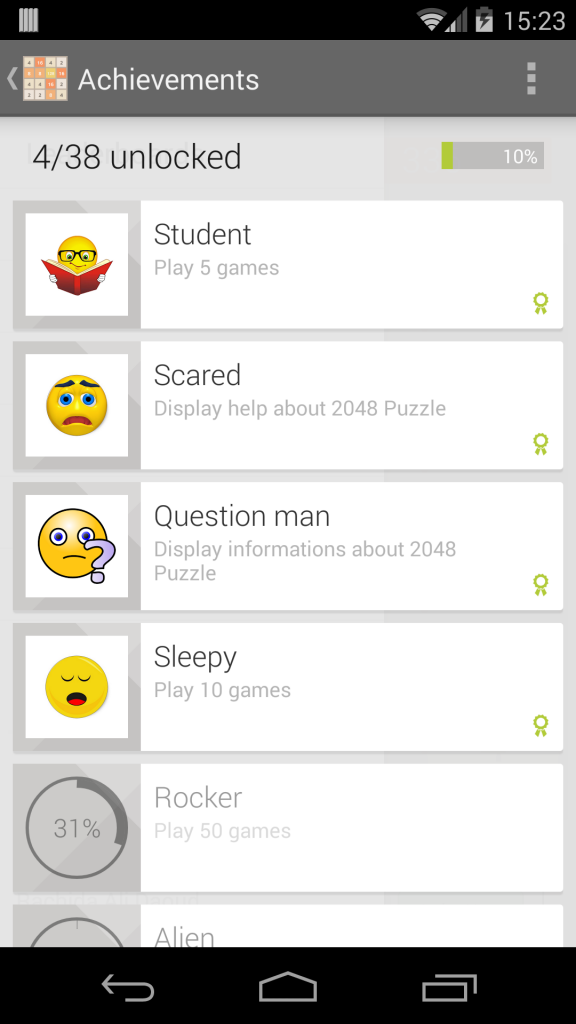 Besides, 2048 Puzzle game for Android brings to you 2 new modes :
– 4096 : Goal is to get 4096 by joining numbers
– Endless : Unlimited scoring to avoid to be limited by goal
The undo feature is also a great addition to help you to get 2048. Furthermore, a special cheat feature is present that lets you to reach 2048 tile more easily by cheating. But, be careful you have only 15 cheats freely available. After that, you will need to buy more cheat thanks IAP.
A Youtube demo video is also available :